"One day when no one was home I started down in secret, but I stumbled and fell. when I opened my eyes, I saw the Aleph."
"The Aleph?" I repeated.
"Yes, the only place on earth where all places are – seen from every angle, each standing clear, without any confusion or blending. I kept the discovery to myself and went back every chance I got…"
I tried to reason with him. "But isn't the cellar very dark?" I said.
"truth cannot penetrate a closed mind. If all places in the universe are in the Aleph, then all stars, all lamps, all sources of light in it too."
"You wait there. I'll be right over to see it."
Then I saw the Aleph
The Aleph, Jorge Luis Borges, 1949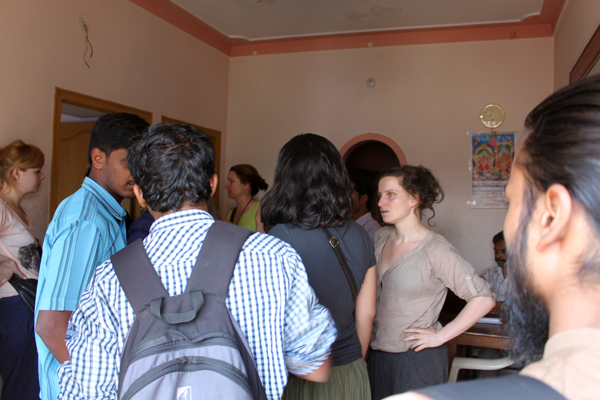 Meeting at CKP
The day started with some of us gathering at CKP, a local art school at the centre of Bangalore where many worlds meet, to take a look around the exhibition space as the art school. Following this, part of the group moved towards 1 Shanti Road, an artist led initiative in the center of Bangalore, where we will be having a goodbye dinner and presentations on Friday.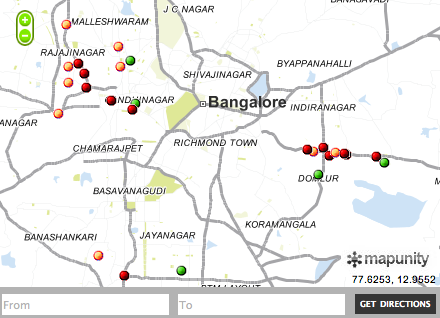 source: http://www.btis.in/
This was the day where most of the groups where on the move through Bangalore. Searching for audio visual rental places (Venkatesh, Kostas, Ane, Eric, Rosie, Babita, amongst others), technical components (Eelco), and other practicalities and bureaucracies related with the project's production. Our group, formed by Doris, Kostas, Venkatesh, Sylwia and myself, had urgently to find a brass band available and able to perform our transcoded images into sound. Doris and I visited the New Jai Hind Brass Band at Mysore Road, Kostas and Venkatesh the New Bharath Brass Band near Town Hall, this one being our final choice. Besides the production requirements most of the groups where engaged with visual, audio and other sorts of research for their individual and collective projects. For whatever reasons this was a day in transit (within traffic, always) filled with observations but also, and I would dare to say, of re-negotiations of our own positions defining who is the observer and who is not.
It was a day of 'production of space', borrowing the term from Lefebvre. And thinking of what I heard from others about their experiences and my own experience, I'm tempted to think of all these fragments as one space, where the absence of linearity or syncronization doesn't compromise the possibility to connect them all, translating something else more than a one absolute space.
Nancy, Pierre, Mampi where out for filming at the Cubbon Park and two other locations. Their attempt to film at a shopping mall became impossible due to security reasons that would require issuing a permission. It is somehow interesting to think in how this places are under surveillance. While visiting two shopping malls (while recording sound with binaural earphones) I could also notice how 'protected' these spaces are from the outside world, filtering who goes in and who goes out, simultaneously promoting a lifestyle with "Eastern values following Western standards", as I read on a advertisement billboard.
As for Avni, Ane, Eric, Babitha, Rosie the unexpected encounter with a demonstration for labour rights near Majestic revealed challenging ways of observing and engaging with issues of othering. The group followed the demonstration while capturing video images, which later will be edited and composed on a four monitor installation.
Eelco has been fully engaged in finding technical solutions as getting some last minute components. His hotel room became during the last days a temporary studio for the development of part of the project. He made sure he wasn't building something dangerous…so we believe.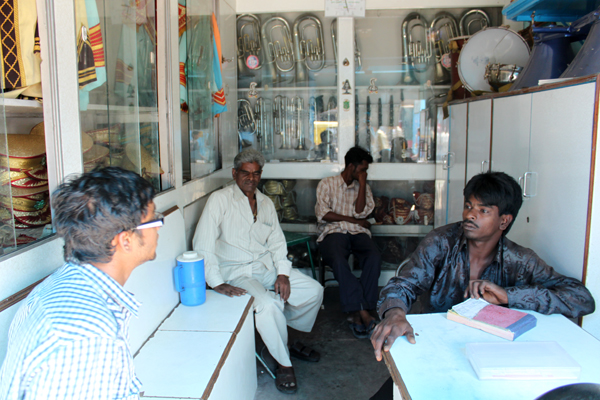 New Bharath Brass Band's office
After finding a brass band that could perform a sound piece on Thursday, Sylwia, Kostas, Doris, Venkatesh and myself took the rest of the day for individual research, being this material finally transcoded into sound by the end of the evening. Using an open source platform we were able to convert the selected images (that can be found at http://www.bangaloredataaccumul.ation.in ) that reflected upon the idea of Bangalore as an IT city, into a very interesting sound file which you can listen here IT Bengaluru_1_sample
The day ended with most of the groups involved in the production of their projects. Looking forward to see the result of it!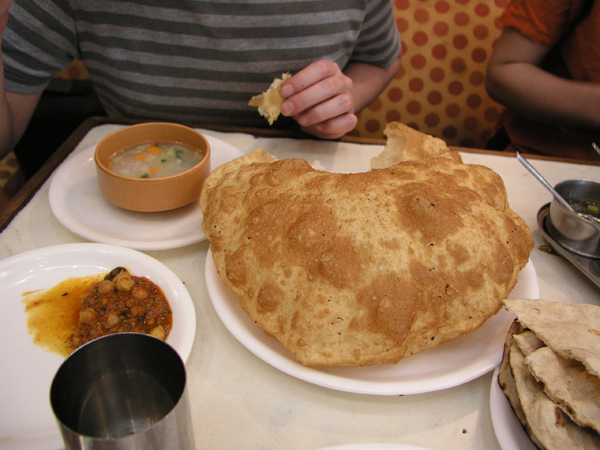 '
'spaceship Enterprise' Chapatti